Coalinga Regional Medical Center is currently accepting applications to fill a vacancy on its Board of Trustees. Applicants must be registered voters of the district. The applicant selected will serve through November 2020. To be considered, applicants must submit a short letter of interest, including address and phone number to:
CRMC Board of Trustees
Attn: Wayne Allen
1191 Phelps Ave.
Coalinga CA 93210
These letters must be received by September 19, 2018 and the applicants must be present at the September 26th board meeting beginning at 5:00 p.m. At that time all interested applicants will be interviewed and the new trustee will be chosen and sworn in.
Board of Directors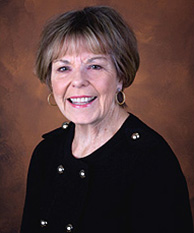 Sandy Beach, President
TERM: December 2014 – December 2018
Phone: 559-935-6562
Sandy has served on the Board of Directors since 1998 and has been President since 2000. She received her B.S. from the University of California at Davis and has lived in Coalinga since 1974. Sandy is the former president of the AAUW (American Association of University Women) and currently serves on the State Board of the ACHD (Association of California Health Care Districts). Sandy's desire to serve on the CRMC Board has been her passion for keeping adequate healthcare in the region. In this capacity, she was instrumental in finding a new CEO to turn the Medical Center from a small, financially troubled hospital into a modern, efficient healthcare provider for all the residents of Southwest Fresno County. Her philosophy is always to look forward and to provide the residents of Coalinga the best possible healthcare facility.
---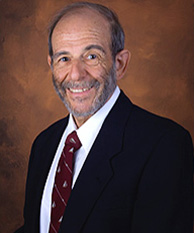 William Lewis, First Vice President
TERM: August 2017 – December 2018
Phone: 559-935-6562
William Lewis is a retired aerospace engineer from San Jose. He received his Bachelor of Science and Masters in mechanical engineering from the University of California at Berkeley. A native of the Bay area, upon retirement he moved to the Coalinga area because it was open, natural, and property values were affordable. William was approached to serve on the Board and has since November, 2008. William brings a fresh outlook and perspective since he is not native to this area.
William is on the Finance Committee and the Facilities Committee. He feels his background in mechanical engineering has been useful to the Board and to the Medical Center. He feels it is the duty of the Board to make wise decisions as they relate to the hospital and the community in general.
---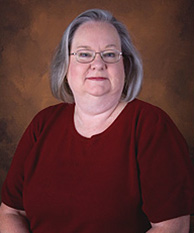 Catherine Underwood, Treasurer
TERM: December 2016 – December 2020
Phone: 559-935-6562
Catherine Underwood is the office manager for Keenan Farms, Inc., one of the largest pistachio processors in the United States. She has held that position for 21 years and prior to that received on the job training as a full charge bookkeeper. She is a native of Valley Springs in Calaveras County.
Her interest in running for the Board stemmed from her philosophy that every citizen should contribute something back to their community. She has served on the Board twice. She believes that she brings basic common sense to the Board because of her accounting and human relations experience. She has the ability to look at issues from a business perspective, and wants what is best for the hospital rather than one particular group.
Catherine feels that having Coalinga Regional Medical Center means bringing quality medical care within a reasonable distance for the residents of the area. She feels the growing list of services means more diagnostics can be done without traveling out of the area or county.
---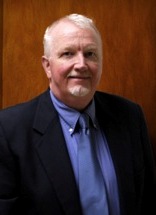 Charles Douglas, D.C, Secretary
TERM: December 2014 – December 2018
Phone: 559-935-6562
1952- Born in Chicago, Illinois. Family moved to Santa Clara, CA, in 1955, when he was 3 years old. Grew up in Santa Clara, CA and K-12 schooling was in the SC Unified District.
1980- Graduated from Los Angeles College of Chiropractic.
1980-1989 – Chiropractic practice in Santa Clara.
1989 – Moved to Coalinga, CA. Chiropractic practice until 2005 (25 years total), after which he worked in case management for a business unit of United Health Group.
1998-2008- Treasurer for the City of Coalinga.
Currently – Employed by the State at PVSP in the Mental Health/Nursing Department.